Making a Sunroom (From a Screened-in Porch)
I've written here before about creating removable wall screens for our porch. My wife enjoyed this screened-in area so much she eventually asked if we could create a wall of glass so we could enjoy this south facing 'room' in the winter, as well.
This is a shot of the porch's exterior, during winter (when we used to stack firewood there).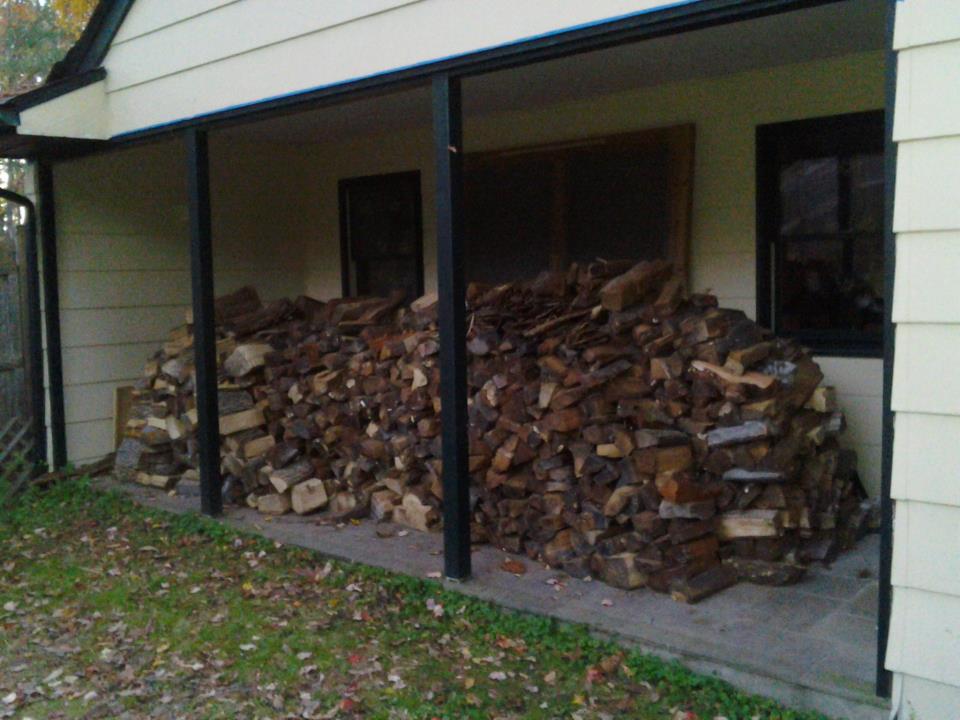 We ended up deciding on very large windows …making the entire wall, almost all glass. Three, 5 foot high by 6 foot wide slider windows with invisible screens for summer… will maintain that outdoor feeling. We positioned them 2′ off the floor so the top edge  came within a foot of the ceiling (for maximum sunlight).
I did a rendering so my sons & I were all on the same page before we began construction….
…. we framed-out the new wall, faced it with exterior ply & wrapped with moisture barrier. Then we removed all the clapboard from the three interior walls.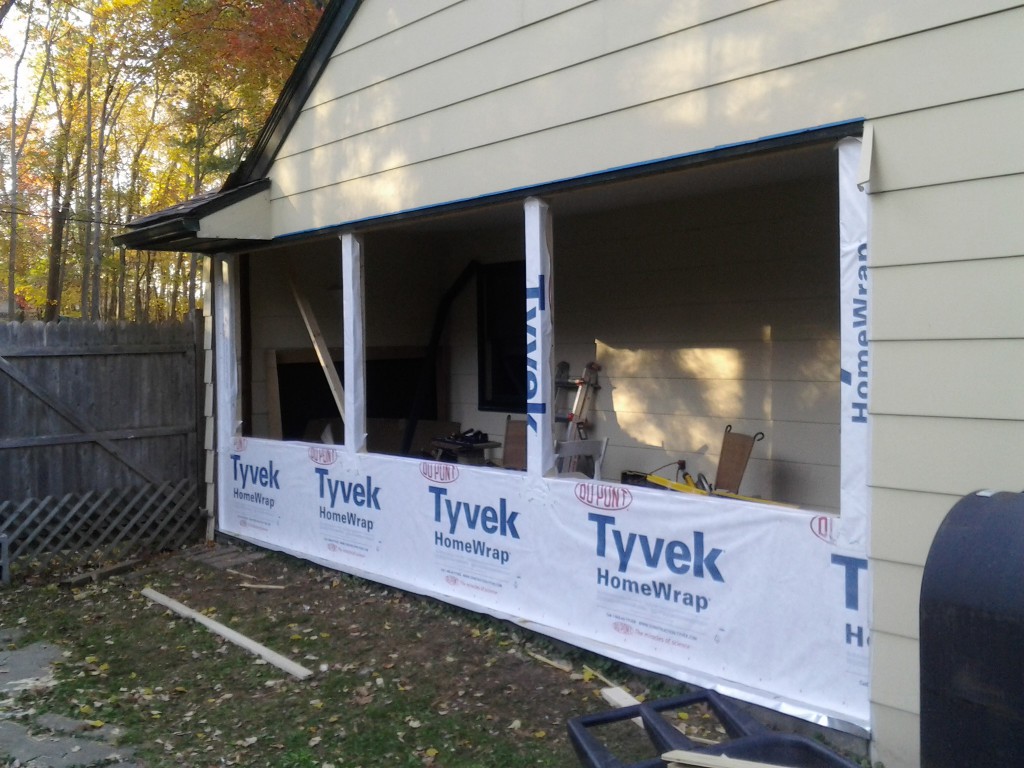 Next we had to create a new floor (8 inches higher than the existing stone floor). This would make the floor warm in the winter, make it level with the adjacent kitchen floor & create a space for the vent pipe for our clothes dryer's exhaust from the basement. We covered the old stone floor with tar paper, placed joists (to raise the floor) and filled  each slot with insulation and covered with two layers of 3/4 inch plywood (extra rigid for a tile floor). We then inserted the three big windows, insulated & sheet rock'd the interior walls.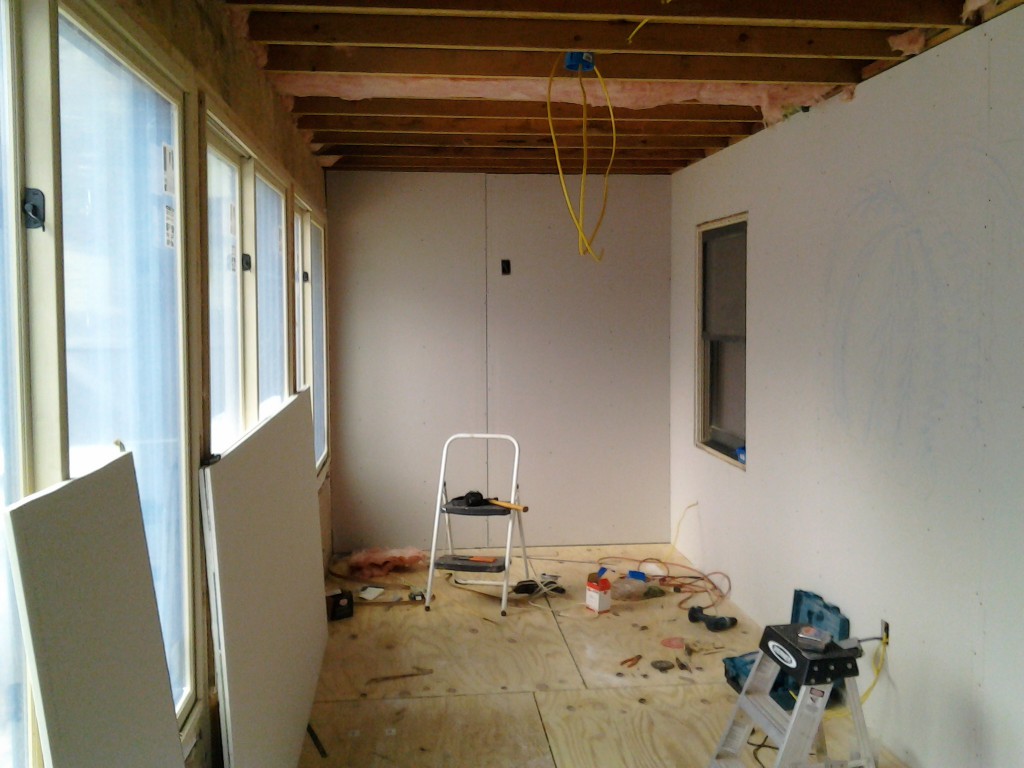 We left the two existing windows (on what used to be the outside of the house) so that some daylight still made it through the sunroom and into our livingroom…. Now that I had a total of five windows and a doorway to surround with molding, I decided to make my own casing …as I wanted it's shape to be clean & simple but really substantial in size. I used 5/4 inch by 8 inch and 3/4 by 6 inch boards & rounded all the outside edges. Here's a pic of my sketches and two more of the casing getting installed & painted.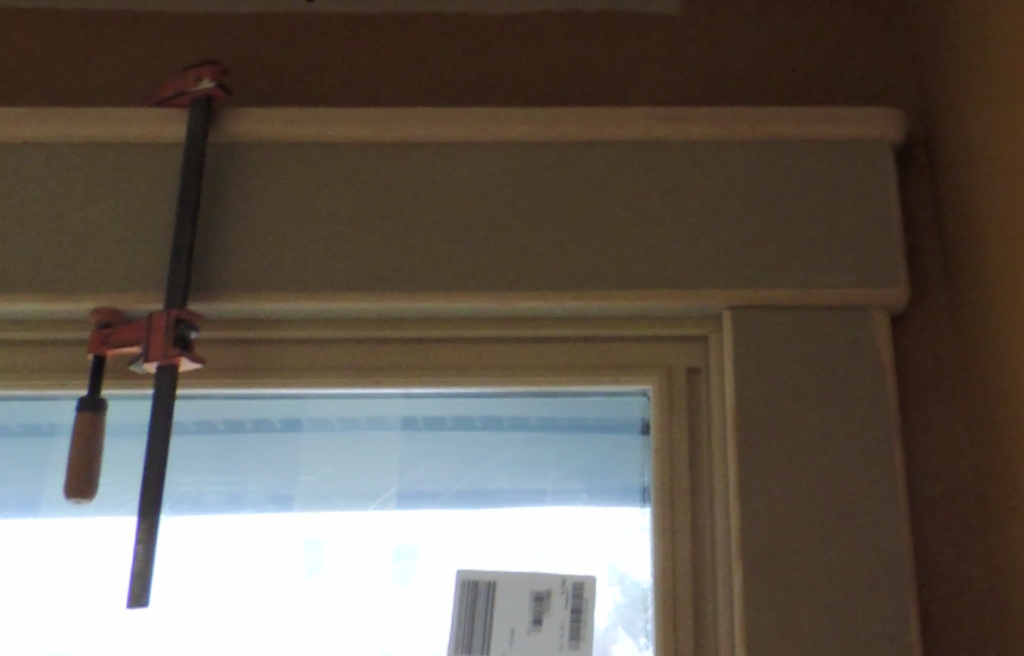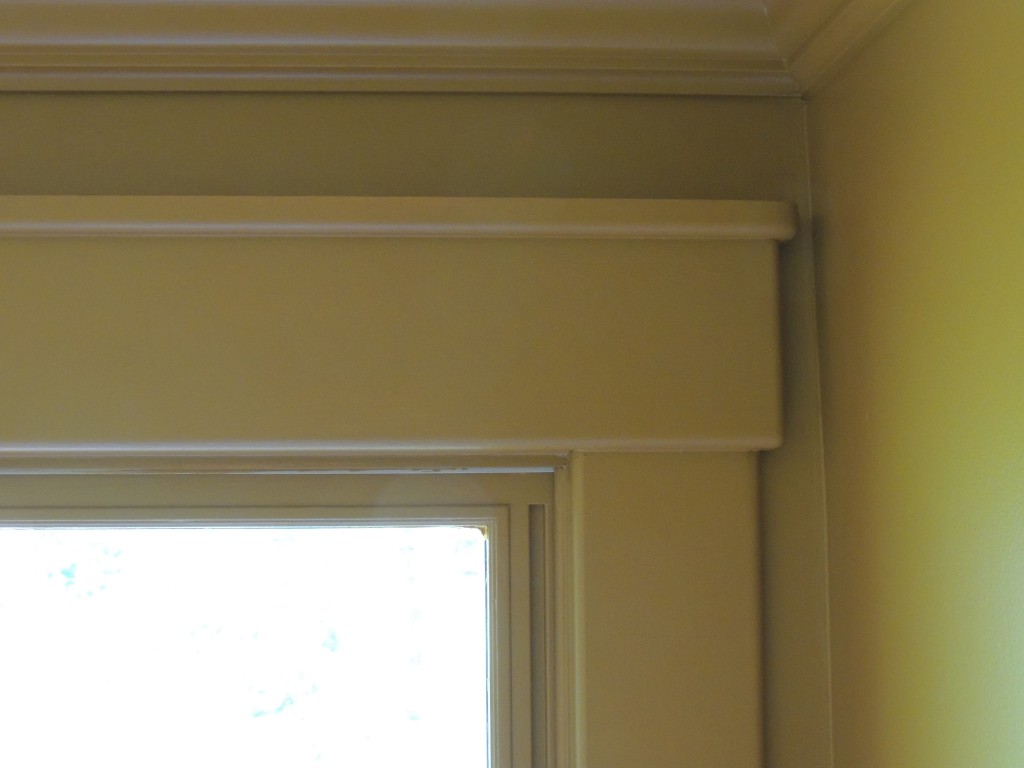 We decided a tile floor would be best for a sunroom and found what looked like the floor from a century old Santa Fe building.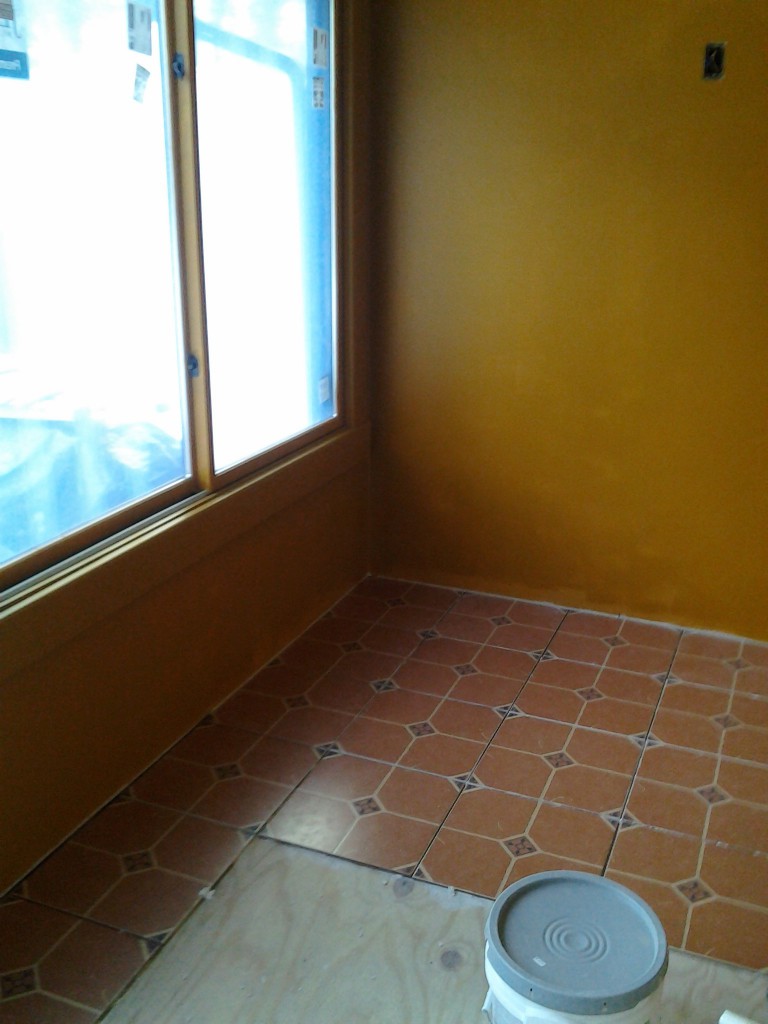 Once the floor was installed, we added the base molding and a crown molding. We hung a ceiling fan and mounted wall sconces at each end of the room. We painted the walls & trim the same color (so the molding's shape stood out) and we covered the ceiling with a mixture of half white and half wall color (not as stark a contrast, walls & ceiling look better this way) and finally, filled the room with some comfortable chairs, etc.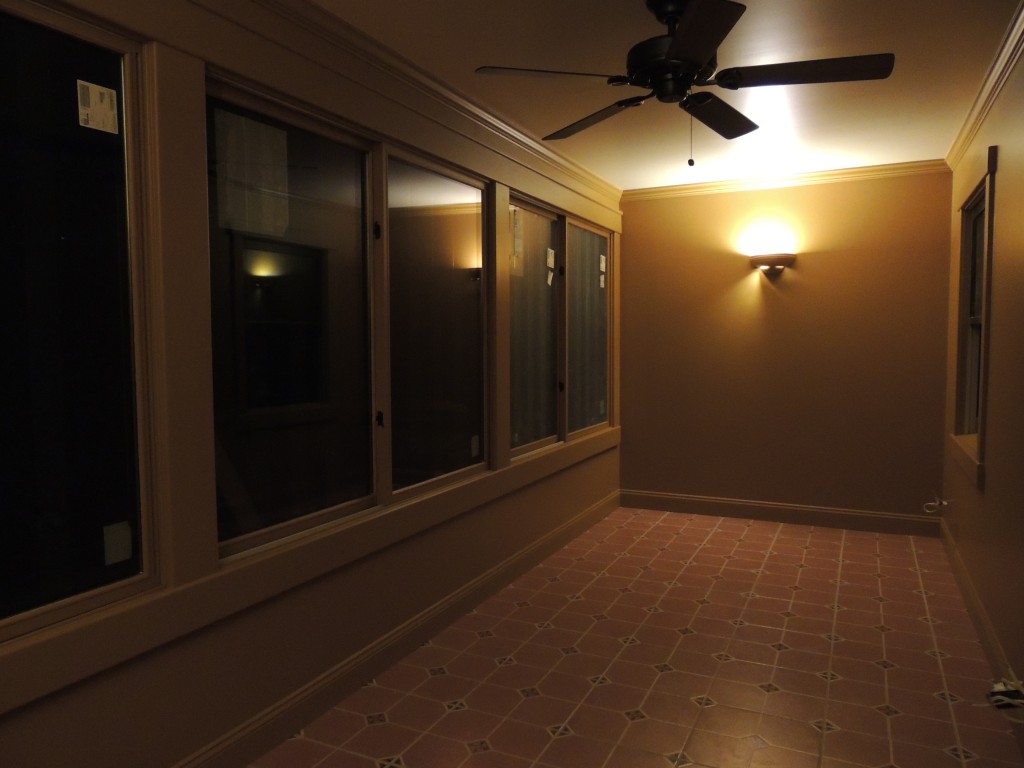 The view out the windows is all foliage with a few bird houses … /  everybody loves hanging out there now.
I'm glad I put the time in. Increased the value of our home too. A 'win-win'.
Russell Hudson / Hudson Cabinetmaking, Inc.
No related posts.